The DEP's responsibilities include responding to 1,360 hazardous material emergency incidents annually; maintaining a comprehensive database of 3,700 facilities containing hazardous and toxic materials, managing environmental investigations and assessments of contaminated sites, overseeing the remediation of active hazardous waste municipal landfills, conducting 24,000 field inspections in response to 15,000 air and noise code complaints in a year, helping implement the requirements of the Clean Air Act Amendments of 1990, meeting with community and various public interest associations regularly to provide general information and promote compliance, and operating a New York State approved environmental laboratory to perform analysis of asbestos, air pollutant and hazardous materials samples.
Bureau of Air Resources (BAR):
Asides from being in charge of issuing boiler registrations and certificate of operations, which has since been incorporated in the Department of Buildings' yearly boiler inspection form, BAR also monitors the air and noise polluters via air patrol inspectors. The gauge for measuring a smoke condition is the opacity level, which is a visibility test the inspectors are trained to use by the FDNY. A sound level detection device is used to gauge the ambiance level and the noise level is measured against the ambiance level, therefore two separate readings are required. To see the penalty schedule for all DEP related violations adjudicated at the Environmental Control Board click here.
Boiler Registration: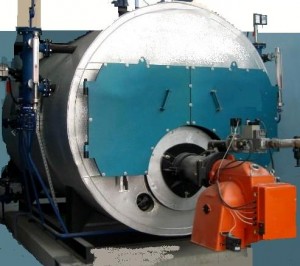 Boilers with a maximum output of 350,000 BTU or more are also required to have a valid registration and renew it every three years with the DEP. You must first register with CATS to renew the registration. You may check the status of the DEP registration or operation certificate.
Boilers with a maximum output of 2.3 million BTU or more are required to have a valid certificate of operation. If any of these requirements or not met, a violation may me issued based on DEP records without an inspection of the premises and boiler.
To download the application to register a new boiler installation, a change in the type of burner on an existing boiler or for additional information on annual boiler inspections.
Noise Mitigation Plan:
In accordance with Section 24-220 of the New York City Administrative Code, any individual or entity performing construction work in the city, shall adopt and implement a noise mitigation plan for each construction site when any device or activity is conducted as defined in Section 24-219. A sample noise mitigation plan is provided by DEP which can be downloaded and used. Penalties for failing to comply with NYC noise code are severe. To view the noise code penalty schedule. You can view the guide to New York City's noise code.
Additional Civil Penalties:
BAR violations that are adjudicated at the Environmental Control Board, have the following provision of law; 24-178(b)(5)(iv) Impose an additional civil penalty, in the amount of ten percent (10%) of the penalty originally imposed, for late payment of penalty for each month or part thereof that the penalty payment is in arrears. In no event shall the total additional civil penalty exceed the maximum set forth in the table of civil penalties or schedules E, F and G of civil penalties for equipment requiring operating certificates, or as modified pursuant to paragraph six of subdivision (b) of this section.
Backflow Prevention Device: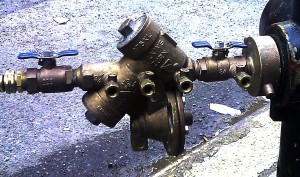 Backflow devices prevent contaminated water or chemicals from flowing back into the drinking water supply if there is a sudden or unexpected change in water pressure. If a property requires a backflow prevention or as frequently referred to RPZ, which is an abbreviation for Reduced Pressure Zone device, they must be installed on all water service lines to the property. You can follow the guidelines for properly installing a backflow prevention device or file for a device exemption application. You may also view the risk assessment chart as it may relate to your property.
Water and sewer tax research and analysis Meter reading and billing services:
Water has become increasingly expensive in New York City, and is being needlessly wasted by your tenants every day. Even worse, the DEP will not let you "cap" your water meter charges until the average "per apartment" use escalates to over $500 per apartment. This is a building owners nightmare!
But what can you do about it?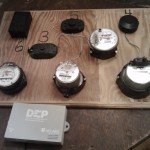 Now you can monitor and control you water consumption by "remote meter readings", which will detail the building's usage on an hourly basis. This will allow you the ability to determine if water is being wasted. Discovering and repairing water leaks when they first occur is the key to saving thousands of dollars per year on your water bill. Don't wait till DEP sends you a bill (which may even be "estimated") before realizing that your building is wasting water and your hard earned money is going down the drain.
See the savings:
We specialize in researching, reviewing and analyzing water and sewer billing at the Department of Environmental Protection, and following up to adjust your bill.
No initial fee to review and analyze your property.

Fees are based on the amount YOU save!

There is no fee unless we save you money.

If we save you nothing you owe nothing.
You have nothing to lose.
Why let your savings go down the drain? Email to us your account number and contact information for a free consultation and let us demonstrate how we can save YOU money.
Inspector's Warning Notice (IWN):
If you received an IWN it is a method the DEP is trying to let you know that something is not quite right with your water meter. Some examples of problems are:
Your water meter is broken.

Your meter is not set properly.

The remote is not functioning right.

The numbers on the meter head do not match the remote.
If the IWN is ignored the DEP will return and issue a Notice of violation which can carry a penalty of up to $1,000.00.
Estimated Bill:
If you have an installed remote meter receptacle and are receiving estimated DEP water bill there may be a problem with your water meter. We can help determine if your water meter or remote meter receptacle needs to be repaired or replaced. Need Additional information or assistance? Contact us.
Helpful Resources
To change or update the ownership complete the Customer Registration Form.
To speak to a DEP customer service representative, call 718-595-7000.
To make an online payment for water charges to the DEP, click here.
To pay your water and sewer bill, send payment to: NYC Water Board PO BOX 410, Church Street Station New York, NY 10008-0410 (Make check payable to: NYC Water Board)
To write to the water board
DEP Bureau of Customer Service
P.O. Box 739055
Flushing, NY 11373-9055
Representation:
In order for us to represent you before the Water Board we will require that you print and complete this Authorization Letter and send it back to us along with a copy of your photo ID. If it's a corporate owned building, we will need additional proof to indicate that the authorizing person is an officer of the corporation by either corporate document or by a separate resolution of the corporation that names the individual as either the President, Vice President or the Treasurer.