HPD protects the existing housing stock and expands housing options for New Yorkers as it strives to improve the availability, affordability, and quality of housing in New York City. It has developed innovative community revitalization initiatives that promote private investment and productive public-private partnerships. It works with its governmental, community, non-profit and for-profit partners to strengthen neighborhoods, increase the availability of well-maintained, affordable housing and enable more New Yorkers to become homeowners. Today, in great part due to the work of HPD, the vacant and boarded-up buildings that were once a blight on many of the City's neighborhoods have been transformed into safe, affordable homes for families. Once-abandoned lots now contain new townhouses, parks and gardens. Communities that were devastated not long ago are now vibrant, as commercial activity has returned and public safety initiatives have encouraged parents to allow their children to play outside. HPD's housing programs have helped to restore and rebuild housing as well as to improve the quality of life in New York City's richly diverse communities.Using a variety of preservation, development and enforcement strategies, HPD strives to improve the availability, affordability and quality of housing in New York City. As the nation's largest municipal housing agency, HPD works with private, public and community partners to strengthen neighborhoods and enable more New Yorkers to become homeowners or to rent well-maintained, affordable housing.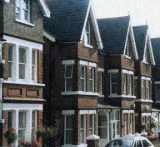 HPD offers the following assistance for homeowners:
Housing Education Courses – Home Rehabilitation Loans – Foreclosure Prevention – Property Tax Delinquency – Housing Code Compliance – Lead Paint Law Compliance – Carbon Monoxide Law Compliance
For additional information visit HPD's website.
Multiple Dwelling Registration (MDR)
A building owner of 3 or more units, including hotels, condominiums and cooperatives, one and two-family dwellings where neither the owner nor any family member occupies the dwelling must file such registration annually. An MDR registration form must be filed with HPD every year by August 31st. The fee for Property Registration is billed to the property by the Department of Finance (DOF) with the Statement of Account due on July 1st of each year. The $13 fee will be marked as Property Registration.
To get a new MDR number:
Submit a completed registration form for each building, along with a copy of the Deed and Certificate of Occupancy to:
Department of Housing Preservation and Development
Attn: Registration Unit
100 Gold Street, Unit 6D4
New York, NY 10038
The turnaround time is approximately a week or two.
If a building does not have a valid Property Registration, a violation may be issued to the owner for civil penalties between $250-$500. Further, the owner will not be able to certify violations, request a Code Violation Dismissal or initiate a court action to recover possession of the premises for nonpayment of rent. To update or check your HPD registration and violations.
Enforcement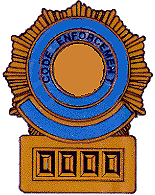 The core mission of HPD is to promote quality housing and livable neighborhoods for all New Yorkers. One important way HPD fulfills this mission is by enforcing compliance with the City's Housing Maintenance Code and New York State's Multiple Dwelling Law by performing inspections and issuing violations. While all violations need to be certified corrected within a given period of time without any penalties, some carry hefty penalties for each day the violation existed. Furthermore, if the landlord is not providing the essential services for the tenant, the tenant may seek a reduction in the rent by filing an HP action.
Alternative Enforcement Program (AEP)
Local Law No. 29 of 2007, was passed by the New York City Council, which created the Alternative Enforcement Program (AEP). This Law went into effect on November 11, 2007. The AEP is an additional enforcement program that the Department of Housing Preservation and Development (HPD) will use to enforce the correction of housing maintenance conditions in distressed multiple dwellings. More information and FAQ about the AEP program.
7A Management Program
Through the 7A Program, administrators are appointed by the Court to operate privately owned buildings that have been abandoned by their owners, resulting in conditions that are dangerous to the tenants' life, health and safety. More information about the 7A program is available here.
Voluntary Repair Agreement (VRA) Program
HPD's Division of Neighborhood Preservation (DNP) oversees the Voluntary Repair Agreement (VRA) program for owners who want to correct conditions and remove Housing Maintenance Code violations from their buildings. Owners may call the DNP borough office in which the building is located to request a visit from a DNP building evaluator. The evaluator, working with the owner and/or his or her representative, will determine conditions which need to be addressed in the building, including outstanding violations of record.
Removing violations
Generally the allowed time to correct a violation with a certificate of correction form (can be found on the back of the notice of violation) is based on the severity of the violating condition. The conditions are coded as, A for low severity, B for moderately severe, and C for highly severe. "A" violations are generally allowed approximately 90 days to correct, while "B" only 60 days, and "C" up to 30 days. Lead paint violations (order numbers 606, 607, 610, 611, 612, 616, 617, 618 and 619) only have 21 days to correct, whereas failure to supply heat or hot water you are required to correct it immediately. Filing the certificate of correction will result in a compliance re-inspection, and if satisfactory, will remove the violation/s.
For violations that have past beyond the compliance time frames, you will require to file a dismissal request form and include a certified check or money order made payable to NYC Commissioner of Finance in the amount of $250.00 for a private dwelling, or $300.00 and up for multiple dwellings (depending on the amount of open violations) in order to request a re-inspection. A satisfactory re-inspection report will remove the violation/s. You can download and complete a dismissal request form and the forms that are required for lead-based paint violations (616 and 617).
Alternatively, an owner can avail themselves to the Violations Reissuance Program which provides owners whose properties are eligible for participation with an opportunity to have overdue violations removed from HPD's records without paying a fee as long as the violations are certified by the new certification date. To check if you are eligible and download the application.
A useful notice to the tenant/s requesting to gain access to their dwelling unit on the scheduled HPD dismissal inspection day.
eCertification
eCertification is an online application which allows validly registered property owners and managing agents to certify HPD violations online! HPD's eCertificationis free to enroll in and use! Save time and money, and notify HPD immediately of a correction to a violation condition.
A building's Property Registration must be current, and only named owners, officers, or agents are eligible to enroll for eCertification. Enrollment will remain active for as long as a building remains validly registered. Please note that lead violations are not eligible for eCertification. To register or sign-in, click here.
Emergency Repairs Program (ERP)
In emergency situations, HPD may end up doing the repairs and bill the property owner through the Department of Finance. HPD attempts, both by phone and by mail, to contact property owners, based on the information filed annually on the MDR form (see above to update MDR) before undertaking emergency repairs in privately owned property. If a property owner has questions regarding the charges, the property owner must submit a written request for information (inquiry) regarding the work to HPD's ERP Research and Reconciliation Unit within 30 days of the initial billing. If the property owner fails to make an inquiry within 30 days, the property owner may still receive copies of the agency's documentation regarding the work completed but may not file a protest of the charges with HPD. Based on this request, documentation indicating the nature of the work done and the cost incurred by the city will be forwarded to the owner. Click here for additional information. However, the owner may initiate a claim with the Comptrollers office by downloading and filing a "Notice of Claim".
Lis pendens, what's this?
HPD may commence aHousing Courtaction to enforce any or all of the available remedies to enforce the maintenance code. Housing court may grant HPD its request and will result in a judgment and a a lis pendens (a judicial proceeding brought by one party against another; one party prosecutes another for a wrong done or for protection of a right or for prevention of a wrong) on your property which will prevent you from selling, financing or conveying your property unless satisfied.
Following is a sampling of the penalties which HPD may seek in housing court:
Violation in category "A" $10-50 per violation;
Violation in category "B" $25-100 per violation plus $10 per day;
Violation in category "C regular" $50-150 per violation plus $125 per day;
Violation in category "C heat and hot water" $250 per day;
Violation in category "C lead paint" $250 per day.
We can assist you in removing HPD violations from your property, as well as obtaining a disposition of judgement for any outstanding lis pendens.
Tax Incentive Program
HPD offers tax incentive programs for developers and future or current property owners. More information is available on HPD's website.
Helpful Resources
Visit any of the HPD Borough locations for additional information
View the Housing maintenance code.
For the full text of the MDR law for 1 & 2-family click here.
Complete the form to submit a FOIL request.