Under the new rules that will apply to recycling and curbside composting as well as regular refuse, slated to go into effect on April 1, 2023, residential buildings have up to three options, each of which would substantially decrease the amount of time waste is on the curb:
Place waste out after 6:00 PM in a secure container,
Bundled cardboard, which does not attract rats, may be placed next to the container at this time.
Place trash out after 8:00 PM if putting bags directly on the curb, or
If a building has nine or more residential units, the property owner may opt in to a 4:00 – 7:00 AM set-out window instead. The opt-in period will run for the month of January each year, allowing DSNY to design quick and efficient routes that take effect April 1.
Do you know what is wrong with this picture?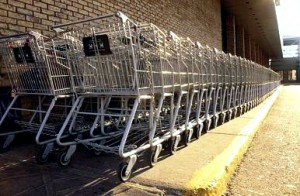 A summons for sidewalk obstruction can be issued under the following city law; 16-118(2)(a) Every owner, lessee, tenant, occupant or person in charge of any building or premises shall keep and cause to be kept the sidewalk, flagging and curbstone abutting said building or premises free from obstruction and nuisances of every kind, and shall keep said sidewalks, flagging, curbstones, and air shafts, areaways, backyards, courts and alleys free from garbage, refuse, rubbish, litter, debris and other offensive material. Such persons shall also remove garbage, refuse, rubbish, litter, debris and other offensive material between the curbstone abutting the building or premises and the roadway area extending one and one-half feet from the curbstone into the street on which the building or premises front. Such persons shall not, however, be responsible for cleaning the garbage, refuse, rubbish, litter, debris and other offensive material which accumulates at catch basins located within the one and one-half foot distance from the curbstone into the street. Fines can be as low as $100.00 for the first offense and $300.00 for a repeat offender.
Can you calculate the value of this street-light pole?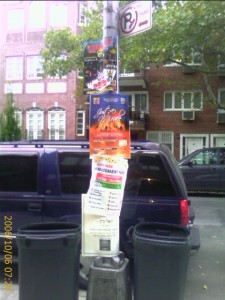 No, not the actual pole, and not the revenue that is generated by the alternate side street cleaning rules. It is the four (4) posters affixed to it, that I'm referring to. Each poster is violating the following law, section 10-119 states as follows;
Posting- It shall be unlawful for any person to paste, post, paint, print, nail or attach or affix by any means whatsoever any handbill, poster, notice, sign, advertisement, sticker or other printed material upon any curb, gutter, flagstone, tree, lamppost, awning post, telegraph pole, telephone pole, public utility pole, public garbage bin, bus shelter, bridge, elevated train structure, highway fence, barrel, box, parking meter, mail box, traffic control device, traffic stanchion, traffic sign (including pole), tree box, tree pit protection device, bench, traffic barrier, hydrant, public pay telephone, any personal property maintained on a city street or other city-owned property pursuant to a franchise, concession or revocable consent granted by the city or other such item or structure in any street, or to direct, suffer or permit any servant, agent, employee or other person under his or her control to engage in such activity;….. which carries a penalty of up to $300.00 for each poster at each location.
Vacant lot owners, BEWARE!
Many vacant lots are not being maintained by their owners. These lots are usually overgrown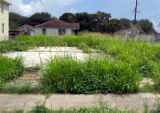 with up to 8 feet of weeds, and quite often become public dumping grounds for large trash items such as abandoned cars, mattresses, etc. In addition to being unsightly and depleting the values of surrounding properties, these vacant lots breed mosquitoes, snakes, and rats, creating a health hazard for the neighbors. As a result the City's Department of Sanitation is enforcing the following

Department of Health

code; 151.03- Eradication measures; mandatory extermination; conditions conducive to rodent or insect and other pest life prohibited. (a) All buildings, lots, premises or commercial vehicles shall be kept free from rodents, insects and other pests, and from any condition conducive to rodent or insect and other pest life. The person in control shall not allow the accumulation of water, garbage or any other waste material in any part of the building, lot, premises or commercial vehicle. All garbage shall be deposited in tightly covered, watertight metal cans.
These violations carry a maximum penalty of not more than $2000.00 for each violation. In addition, the department may order a clean-up crew to clean the lot and bill you on the tax bill for their charges.
Illegal Dumping, IT'S THE LAW!
According to Section 16-119 of The Administrative Code of The City of New York:
It is unlawful for any person, their agent, employee, or any person under their control to suffer or permit any dirt, sand, gravel, clay, stone, rocks, rubbish, building rubbish, sawdust, shavings or trade or household waste, refuse, ashes, manure, garbage, rubbish or debris of any sort, or any other organic or non-organic material, or other offensive matter being transported in a dump truck or other vehicle to be dumped, deposited or otherwise disposed of in or upon any street, lot, park, public place or other area whether publicly or privately owned.
Both owner and driver of the vehicle are liable for dumping. Fines for the owner of the vehicle range from $1,500 to $20,000. In instances where owner and operator are different, the maximum fine can go up to $40,000. In citizen complaint cases, a summons is generally issued to the registered owner of the reported vehicle.
The Illegal Dumping Bounty Program:
The Department of Sanitation has two programs through which the public can collect monetary awards for reporting observations of illegal dumping.
Under the first – The Illegal Dumping Award Program – you must be willing to sign an affidavit and appear at the Environmental Control Board (ECB) hearing.

Under the second – The Illegal Dumping Tip Program – information about your identity remains confidential.
The Illegal Dumping Award Program:
Under this program, a person who observes illegal dumping and completes an affidavit leading to the conviction of those responsible is eligible for rewards of 50% of the fine collected. The individual must appear at the ECB hearing if the respondent appears at ECB to challenge the summons issued pursuant to the affidavit.
The Illegal Dumping Tip Program:
Under this new program, a person who provides information leading the DSNY to catch the dumper in the act, would be eligible for a reward of up to 50% of any fine collected. Information on the individual's identity would remain confidential and complainants would not have to appear at an ECB hearing. However, Sanitation Enforcement personnel would have to subsequently "catch the dumper in the act" based on the tip.
For additional information and to download the form (affidavit) click here.
Helpful Resources
Bed bugs guide regarding the disposal and collection of bedding.
To check your locations collection schedule.
View the summary of Codes for NYC Dept. of Sanitation Rules and Regulations.